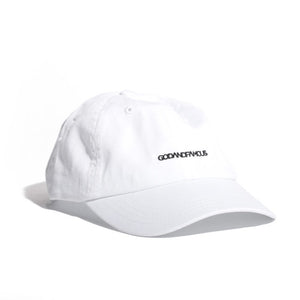 GODANDFAMOUS 老爹帽 - 白色
叫爸爸!复古潮流 万能百搭
适合亚洲人头型设计
全棉透气面料
松紧可调节
Calling all dads!
Introducing the Other Dad Hat.
An unstructured 6-panel hat with a pre-curved visor to give you that perfect fit every time. 
Wear it to keep the sun out or to keep the kids in check. 
100% cotton with a rear fabric strap and metal slider. Features an embroidered G&F logo on the front and interior woven label. 
Color: White、Black