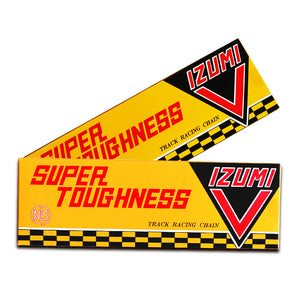 Brand: IZUMI



Name: IZUMI SUPER V NJS chain



Specification: 1/2*1/8*106L chain length: 106 sections



Color: black gold NJS



Packing: Boxed



Origin: Japan



IZUMI CHAIN MFG.CO., LTD



Applicable vehicle: FIXED GEAR site single speed



Features: The black gold model is handsome and explosive, taking into account the super hardness and moisturity. It is very cost-effective to enter the Olympic Games. The Japanese Professional Round Race uses chains.



In the use of the store owner himself, the brand is recommended. The three advantages of hard, moist and quiet can be found in izumi, which is an impeccable product.